Controls Service, Inc. is interested in hearing from individuals that have experience with burner adjusting/setup, calibration of process controls, AMS2750 or CQI-9, furnace maintenance and repair, or with any applicable skills related to the aforementioned.
Controls Service, Inc. offers a competitive salary, sales incentives (commission), health care plans, dental insurance, life insurance, disability insurance, paid holidays, paid sick time, paid vacations, and an ever present opportunity for advancement and financial growth.
If you have an interest in discussing a career opportunity with the undisputed industry leader in the field of process control and furnace service support or would like a complete description of the job, please forward us a copy of your resume along with a cover letter or contact us at info@controlsservice.com.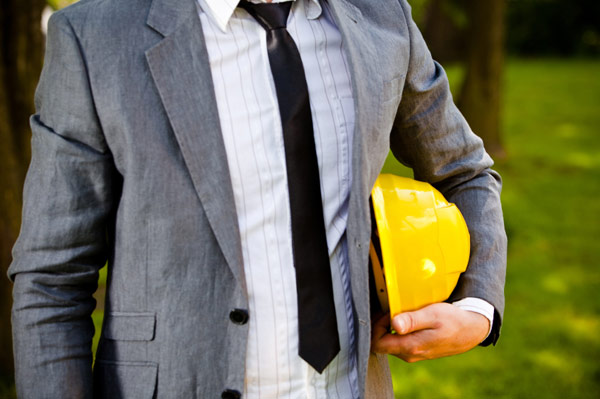 Field Service Technician – Calibration
JOB #: FE130-01
Job Description
The primary function of the Controls Service, Inc. Field Service Technician is to provide factory floor calibration, testing, troubleshooting and repair services for a variety of process control systems used in the manufacturing marketplace.
The process variable most frequently addressed is temperature although pressure, level and flow applications are not uncommon.
It is the Field Service Technician's responsibility to insure that these calibrations and testing services (such as Temperature Uniformity Studies and System Accuracy Testing) are provided in strict accordance with various governing standards such as AMS2750, BAC5621, CQI-9, NFPA-86 or ISO/IEC 17025.
These services are essential to our Customer base and their ability to maintain accreditation to such programs as Nadcap (aerospace) or TS-16949 (automotive).
In addition, the Field Service Technician shall be responsible for analyzing all calibration and/or test data results and the developing and implementation of scientifically sound action plans to correct any undesirable situations.
These duties are typically performed during the day, Monday through Friday throughout Southeastern Michigan although occasional travel outside this area may be required.
Salary is commensurate with experience. Health and Dental care are provided as are life insurance, short term disability, company vehicle, vacation time, paid sick time/personal time and 401k retirement program.
Primary Functions:
Perform factory floor calibrations
Conduct pyrometry testing services (TUS, SATs, etc.)
Troubleshoot process control, furnace, or burner systems
Repair process control systems
Analyze all data, develop and implement action plans
Have an understanding of relevant quality standards/assessments (AMS2750, CQI-9, BAC5621, etc.)
Desired Skills & Experience
Working knowledge of Microsoft Excel, Word, and Outlook
Minimum of 3 years of experience performing factory floor calibration, testing, troubleshooting and/or repair service of process control systems
Experience determining effective PID settings for precise temperature control performance
Experience analyzing temperature uniformity survey test data results and developing and implementing effective corrective action plans
Familiarity with governing standards such as AMS2750, BAC5621, or CQI-9
Effective time management, organizational, and customer interaction abilities
Ability to work within a team setting or on your own effectively
Company Description
Controls Service, Inc. is a field service organization providing maintenance, repair, calibration and testing services for process control systems.
We maintain an accreditation to ISO/IEC 17025:2005 in the field of Calibration through the American Association for Laboratory Accreditation (A2LA), and provide our on-site services primarily within the industrial manufacturing marketplace.
The mission of Controls Service, Inc. is clear; provide service that is undeniably "Second to None". The phrase is more than a slogan, at Controls Service, Inc., it is our way of doing business and it can be seen in everything we do. That is why after more than 40 years in the field of calibration and process controls, Controls Service, Inc. remains at the forefront for quality of work and overall value.
A major objective of our support service is to keep our Customers compliant with critically important industry driven standards such as AMS2750, BAC5621, P&W F40, RR RPS953, CQI-9, Nadcap, TS16949 and many others.
The technical staff of Controls Service, Inc. is adept at implementing our programs in total harmony with the needs of production, and they possess the in-depth knowledge required to effectively troubleshoot and repair today's complex process control systems.
Controls Service, Inc. realizes the importance of taking care of its employees as well. Our employees are the reason for our successes. Competitive salaries, opportunities for advancement, comprehensive training, company outings, 401(k) contribution matching program are just a few of the many ways Controls Service, Inc. invests in its work force. When your employees are at the heart of everything you do, you make sure to take care of your heart.
Controls Service, Inc.
"Second to None"
Since 1972
If you have any further questions or would like to submit a resume, please email us:careers@controlsservice.com
Additional Information
Type: Full-time
Experience: Mid-Senior level
Industries: Mechanical / Industrial Engineering, Industrial Automation, Aviation & Aerospace
Compensation: Based on Experience
Location: Southeastern Michigan
Primary: Calibration Services
Veteran Commitment
CAREER CONTACT FORM
If you would like more information regarding careers at Controls Service Inc., please fill out the form below.